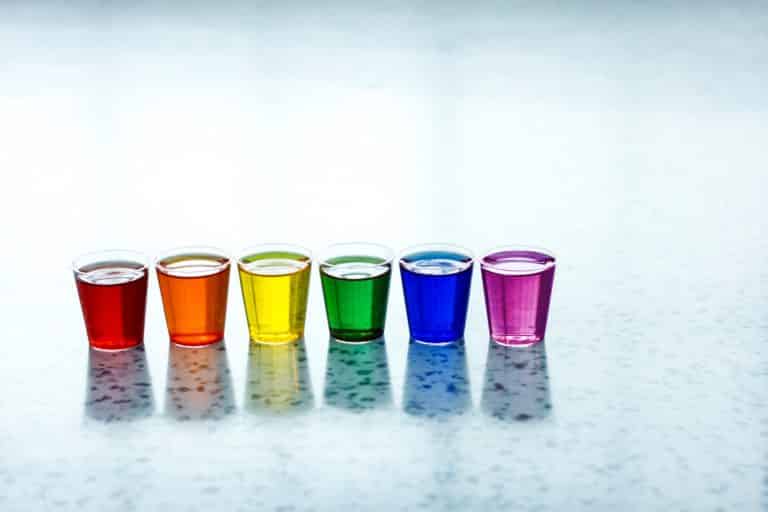 Are you looking for the best AP Chemistry Review Books so you can pass your AP Exam and score a 5?
Then you're in luck. We've compiled the best AP Chemistry Books for you today. If you're in a hurry, skip to the best AP Chemistry review book on Amazon.
The AP Chemistry exam questions your understanding of chemistry through inquiry-based investigations, such as: atomic structure, intermolecular forces and bonding, chemical reactions, kinetics, thermodynamics, and equilibrium.
These apps will make your wallet smile:
Created by the AP Chemistry Development Committee, the course curriculum is compatible with many Chemistry courses in colleges and universities.
You can visit the AP Chemistry student page for exam information and exam practice.
The Best AP Chemistry Books
Description
Details
Best AP Chem Textbook:

Chemistry 10th Edition

You may come across a lot of different AP Chemistry books, but we recommend Chemistry 10th Edition by Steven S. Zumdahl (Author), Susan A. Zumdahl (Author), Donald J. DeCoste (Author). This book is the highest in the ranks amongst other books for the best AP Chemistry textbook.

This book masterfully helps you fully understand the concepts of Chemistry. It covers all the core functions of Chemistry such as atomic structure, intermolecular forces and bonding, chemical reactions, kinetics, thermodynamics, and equilibrium to ensure that you are fully prepared for the exam. The textbook teaches the fundamental concepts of Chem by using a robust conceptual framework, a readable and engaging writing style, and an unparalleled selection of problems and exercises that make it one of the most trusted chemistry textbooks available today. Before getting any other review book, or guide, you should get this textbook to help aid you getting a 5 on your AP Chemistry exam.



SEE LOWEST PRICE →




Best AP Chem Textbook
Our Rating: 5/5





Check Price



Best AP Chem Review Book:

Cracking the AP Chemistry Exam: Practice Tests & Proven Techniques to Help You Score a 5 (College Test Preparation)

We highly recommend this Chemistry review book that can help supplement your studying and preparation. It is a comprehensive AP test review book, which has been updated to align with the new curriculum framework taking effect for the Chemistry exam in May. The includes 2 full-length practice tests with detailed answer explanations, practice drills at the end of each content chapter and review of important laboratory procedures and equipment. Students love this book for studying, and it's highly recommended to supplement your studying efforts.



SEE LOWEST PRICE →




Best AP Chem Review Book
Our Rating: 4.7/5





Check Price



Best AP Chem Prep Book:

AP® Chemistry Crash Course, Exam, Book + Online: Get a Higher Score in Less Time (Advanced Placement (AP) Crash Course)

This prep book includes everything you need to know to help achieve a high score. This book is fantastic in preparing you for the exam, or for tests in an AP chemistry class.

There are many reviews from students who are confident in scoring a 4 or 5 after studying using this prep book. This book is to the point on all topics. It tells you exactly what you need to know to solve the problems and explain the concepts (the topic and test aren't all math-based, after all) on both the MC and FRQ sections of the test, and it makes sense and easy to follow.

This book is perfect for learning and/or reviewing the content, and we recommend it to someone who's already on track for a 5 who wants to review to ensure their score, or someone who is facing the threat of a 1 and needs to learn as much as possible as efficiently as possible. It has a few practice problems at the end of (almost) each chapter (the extent of these problems depends on how much content was covered in the chapter) that are great for checking your understanding.

Plus, great supplemental study option to add to your arsenal along with your textbook and review book as it's fairly cheap.



SEE LOWEST PRICE →




Best AP Chem Prep Book
Our Rating: 4.6/5





Check Price



AP Chemistry Exam Overview
The AP Chemistry Exam is 3 hours and 15 minutes long and has two sections — multiple choice/short answer and free-response. Each section is divided into two parts. You can see here for the AP Chemistry Course Overview.
College Board provides free example test questions, so click here if you want to check them out.
Next Exam Date
See updated 📅 AP Exam Schedule 2022.
Last Time The Exam Changed
The AP Chemistry exam was last changed for the 2013 school year. You are able to use any books published 2013 to now, but we recommend that you use the AP Chemistry books below as they make sure that you are 100% ready for the exam taking place NEXT May
AP Chem Exam Resources
AP Chemistry Textbooks
The most important thing you can do, truthfully, is to get a good textbook for your AP exam. It's your tool for helping you learn the material that will be on the exam, help structure your preparation, and allow you to test your learning comprehension with review questions. It's critical that you choose the books that are recommended as those will help you best prepare.
Here are some ideas for finding good textbooks:
Check the College Board's list of textbook recommendations on the AP course audit page for your exam.
If you're self-studying for an AP course that your school is offering, you can see if they have a textbook used for the actual course.
Be diligent in reading reviews of any textbook you are planning on buying, and see if it helped others prepare for the AP exam.
AP Chemistry Review Books
A good AP review book is probably the second-most important resource you can have, after a good textbook. It's not the most comprehensive manner of studying, but, it will allow you to review the most important information for the AP exam. For example, if you have gone through your textbook, then as your test day draws closer, you may want a review book to keep the information lucid in your short-term memory. The Princeton Review and Barron's are two generally well-regarded AP review book sources, but make sure you're getting the best book for the specific course you are studying.
AP Chem Prep Books
A good AP prep book is probably the third-most important resource you can have, after a good textbook and review book. These prep book offer tips include everything you need to know to achieve a high score and it has comprehensive content review for all test topics, so if you know you'll be fully covered to score a 5 on your next AP exam. The best part about prep books? They include tried-and-true strategies to help you avoid traps and beat the test, and that's all that matters right now.
Other Chemistry Study Resources
Best AP Chemistry Books Overview
Description
Details
Best AP Chem Textbook:

Chemistry 10th Edition

You may come across a lot of different AP Chemistry books, but we recommend Chemistry 10th Edition by Steven S. Zumdahl (Author), Susan A. Zumdahl (Author), Donald J. DeCoste (Author). This book is the highest in the ranks amongst other books for the best AP Chemistry textbook.

This book masterfully helps you fully understand the concepts of Chemistry. It covers all the core functions of Chemistry such as atomic structure, intermolecular forces and bonding, chemical reactions, kinetics, thermodynamics, and equilibrium to ensure that you are fully prepared for the exam. The textbook teaches the fundamental concepts of Chem by using a robust conceptual framework, a readable and engaging writing style, and an unparalleled selection of problems and exercises that make it one of the most trusted chemistry textbooks available today. Before getting any other review book, or guide, you should get this textbook to help aid you getting a 5 on your AP Chemistry exam.



SEE LOWEST PRICE →




Best AP Chem Textbook
Our Rating: 5/5





Check Price



Best AP Chem Review Book:

Cracking the AP Chemistry Exam: Practice Tests & Proven Techniques to Help You Score a 5 (College Test Preparation)

We highly recommend this Chemistry review book that can help supplement your studying and preparation. It is a comprehensive AP test review book, which has been updated to align with the new curriculum framework taking effect for the Chemistry exam in May. The includes 2 full-length practice tests with detailed answer explanations, practice drills at the end of each content chapter and review of important laboratory procedures and equipment. Students love this book for studying, and it's highly recommended to supplement your studying efforts.



SEE LOWEST PRICE →




Best AP Chem Review Book
Our Rating: 4.7/5





Check Price



Best AP Chem Prep Book:

AP® Chemistry Crash Course, Exam, Book + Online: Get a Higher Score in Less Time (Advanced Placement (AP) Crash Course)

This prep book includes everything you need to know to help achieve a high score. This book is fantastic in preparing you for the exam, or for tests in an AP chemistry class.

There are many reviews from students who are confident in scoring a 4 or 5 after studying using this prep book. This book is to the point on all topics. It tells you exactly what you need to know to solve the problems and explain the concepts (the topic and test aren't all math-based, after all) on both the MC and FRQ sections of the test, and it makes sense and easy to follow.

This book is perfect for learning and/or reviewing the content, and we recommend it to someone who's already on track for a 5 who wants to review to ensure their score, or someone who is facing the threat of a 1 and needs to learn as much as possible as efficiently as possible. It has a few practice problems at the end of (almost) each chapter (the extent of these problems depends on how much content was covered in the chapter) that are great for checking your understanding.

Plus, great supplemental study option to add to your arsenal along with your textbook and review book as it's fairly cheap.



SEE LOWEST PRICE →




Best AP Chem Prep Book
Our Rating: 4.6/5





Check Price